I have dreamed of making this vision a reality for years. In the back of my mind I have stored and stashed away my ideas like a squirrel in winter. Have you ever survived a Maine winter? There were obstacles, frustrations, and flat out deadpan stops. However, I never once gave up on the concept, the vision, and the passion for this shoot. I am so grateful for the creative process!
"Use your fear…it can take you to the places where your courage is stored." Amelia Earhart
I am endlessly thankful and grateful for the amazing team of vendors that followed my lead as I sketched out my vision, ideas, and at times just insane nonsense. Thank you for believing in me!
Amelia Earhart was one badass and passionate woman! She set the stage for the design and the vendors who helped bring it to life.
The design of this styled shoot was Amelia to the core. I needed strong, passionate, enthusiastic, and creative females willing to take a chance and think outside the box. I found that with my vendor team and brides. Be brave as hell and wicked adventurous.
I needed a yellow airplane (Amelia Earhart's first plane canary yellow bi-plane), a vintage hangar, vintage luggage tags, leather and lace. These ideas were the center of the design. With an amazing group of vendors the finishing touches came together flawlessly.
I don't think I can accurately describe the passion and emotion I have for this shoot. To my vendors, thank you thank you thank you for seeing it through with me, for your patience, support, encouragement, ideas, and passion. I could not have made this happen without you and I am grateful for the connections and shared excitement! Seriously, thank you! Endlessly!
To my couples, friends, family, and future couples,
Thank you for the support, help, ladder holding, beer drinking and pizza eating help! Thank you for choosing me to capture your forever moments! If you're looking for someone who likes to think outside the box, brings passion to everything, and likes adventures, please, send me a fax! Or, you know, text, or email, or DM, or page me!
I can only hope that you love these images, this day, and this team as much as I do!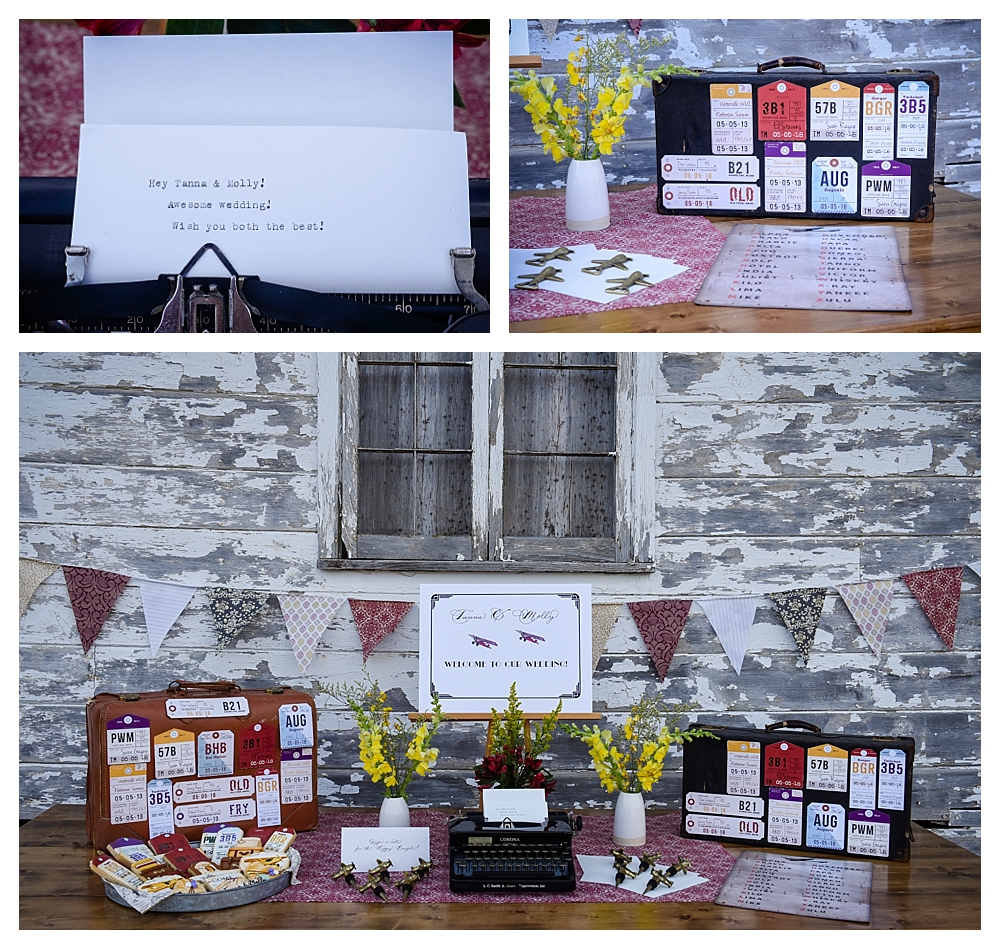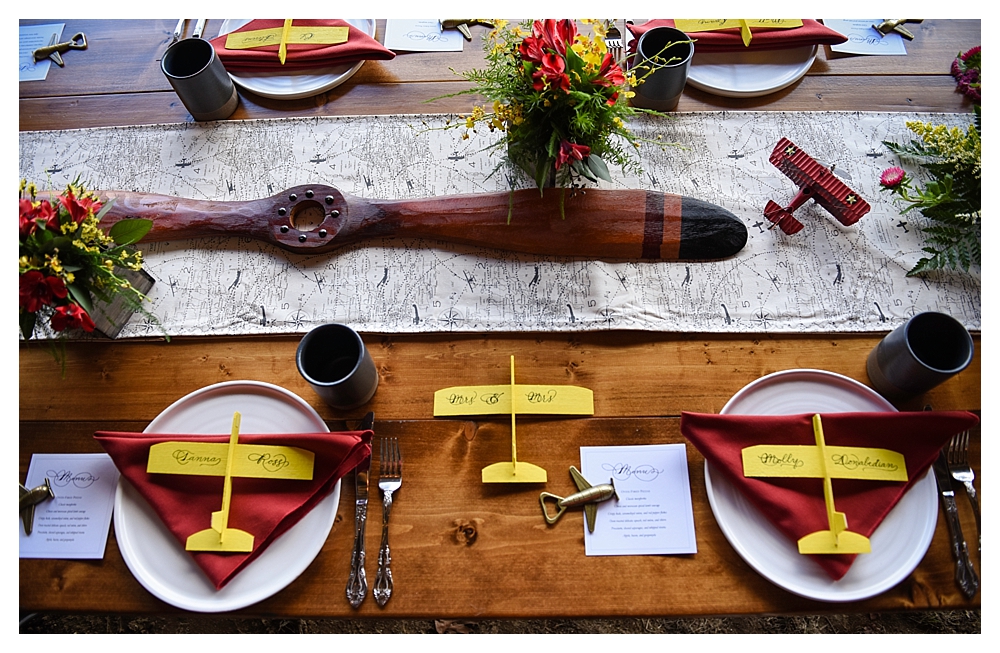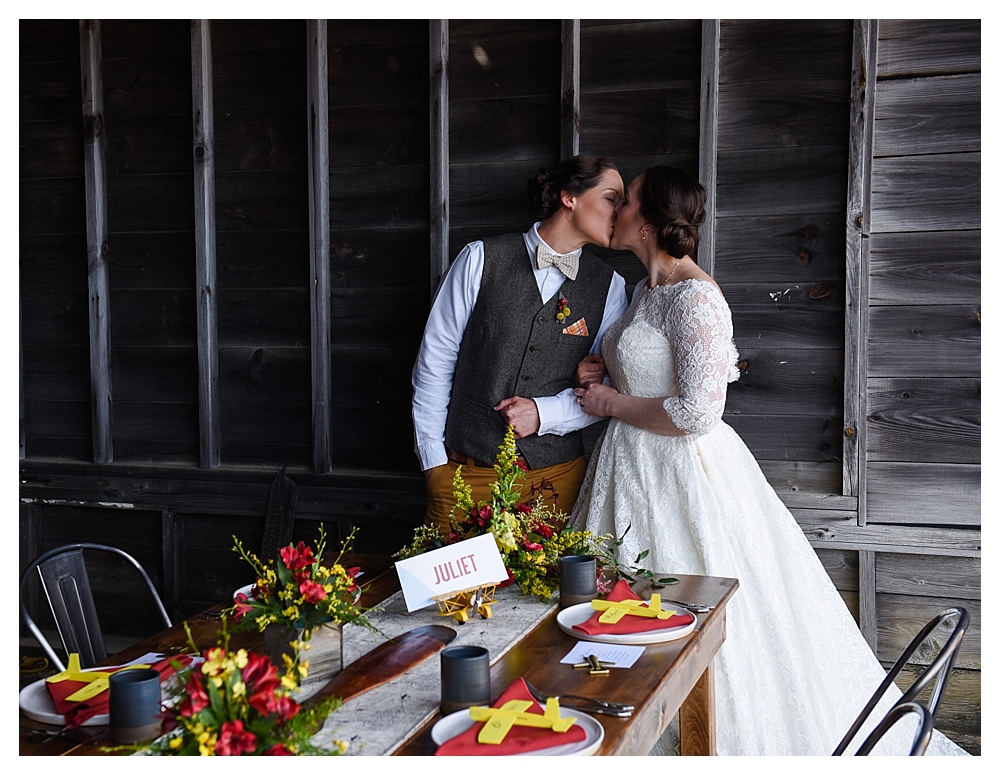 The amazing vendor team! Click through the links to check out their work!
Lost in Reverie Photography - Photography, Inspiration, Design, Decor
Let There Be Love Events - Design and Coordination
Andrea's Bridal - Bridal Gown, Veil
L.L. Bean Signature - Bridal Attire
The Maine Square - Pocket Square and Bowtie
Brown Goldsmiths - Jewelry
Elegance Design - Hair, Nails, Makeup
Pratt Abbott Weddings - Bridal Gown Prep
The Uproot Pie Company - Brick Oven Pizza
The Black Tie - Appetizers, Cruditie
Shipwreck Coffee Roasters - Cold Brew
The Liberal Cup - Draft Beer
Cushnoc Brewing Company - Draft Beer
Orono Brewing Company - Draft Beer
One Stop Event Rentals - Tables, Chairs, Table Settings
Always Piper - Plates, Mugs, Cups, Linen
Little Ivy Paper Goods - Invitation Suite
E and H Creates - Table and Name Cards
Margo Dittmer Lettering Artist - Calligraphy, Signage, Name Settings
Fly Girl Design Studio - Table Runner
Vintage Postage Shop - Postage
Mainely Wedding Cakes - Wedding Cake
Dany's Cakes by Dany Lind - Cookies
Maine Leather Company - Leather Duffle Bag and Clutch
Ann's Flower Shop - Florals